Hello my loves,
It's time for a new favourite albums post, it's already the fifth one! This month I went back to school and that meant hearing the summer break-stories of my friends, sharing holiday pictures and of course cycling to school. Before school started I went on the internet, searching for new albums, singers and songwriters and I found some really cool new music (new for me, some albums have been out for a while).
The Bravery - The Sun and the Moon
I was going through my iTunes and I saw the soundtracks from the Twilight Saga. I used to love listening to those and I decided to check some of the bands and singers out. The Bravery was one of those bands and I love this albums from 2007.
Favourite Tracks:
'Ours'
'This is Not the End'
'Every Word is a Knife in my Ear'
'Time Won't Let Me Go'
'Split Me Wide Open'
'The Ocean'
Angus and Julia Stone - Memories of an Old Friend
Agnus is Julia's brother and together they form a folk-blues group. I found this couple through the Twilight soundtrack as well and I love listening to them. Their music calms me down and it's perfect for rainy days full of homework. I've to wait until my salary comes in but then I'll definately buy their other albums as well because they're just perfect for the autumn winter time.
Favourite Tracks:
'Babylon'
'Paper Aeroplane'
'Little Bird'
'Love Will Take You'
Thea Gilmore - Regardless
I can't remember how I found this albums but I think I'm in love with it. It's another album that's perfect for rainy days and homework but this one has just something special that makes it different than anything I've ever heard. Thea's voice is really calming and her music can be described as folk with a little rock edge but still very intimate.
Favourite tracks:
'Spit and Shine'
'Love Came Looking for Me'
'My Friend Goodbye'
'Punctuation'
The Swell Season - Strict Joy
Yet another albums I found thanks to the Twilight soundtrack. The number on that soundtrack is called 'The Moon' and I love that song just as much as their album. The Swell Season consists out of an Irish musician and a Czech singer and Pianist with unpronounceable names. There music is described just like Thea Gilmore's music, folk in combination with rock but their music is a little more rock than hers
Favourite tracks:
'Low Rising'
'Feeling the Pull'
'The Rian'
'I Have Loved You Wrong'
Passenger - All The Little Lights
This albums has been out for a while now but I've just started listening to it recently. I know I've been saying this about a lot of albums lately but his music really calms me down. It's perfect for the cold and rainy autumn days and therefore perfect for this time a year.
Favourite Tracks:
'Let Her Go'
'All The Little Lights'
'Circles'
'Patient Love'
'I Hate'
I'm not going to describe every song because that would be boring for you to read but here are the songs I've been listening to a lot lately.
Ellie Goulding - Burn
Niels Geusebroek - Take Your Time Girl
Please you to iTunes a check this song out. His name is probably unpronounceable for you foreigners but Niels is an amazing Dutch singer and this song is so good!
Fall Out Boy - Young Vulcanoes
Coldplay - Atlas
I'm a huge fan of both Coldplay and of the Hunger Games. I can't wait for the movie but this soundtrack is a good start.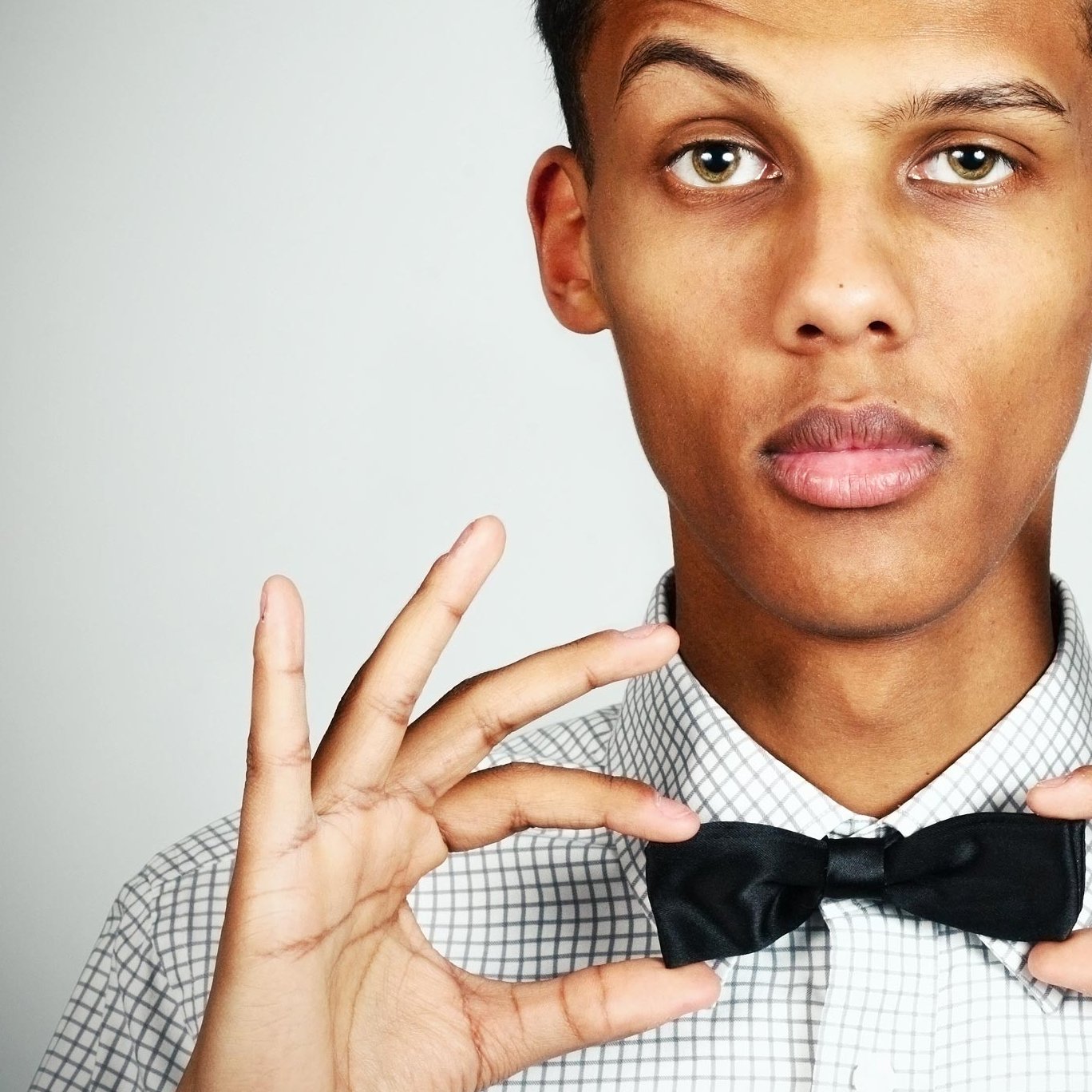 Stromae - Moules Frites
I'm a bit ashamed to incorporate this song in here but it's the truth. I've been listening a lot to his album in general but this song is one of my favorites and I can sing along the whole song even though my french isn't good in any way. The song is just so funny and danceable (is this a word?).
Bon Jovi - Have A Nice Day
A golden oldie but still an amazing song that I listen to a lot.
Miley Cyrus - Wrecking Ball
I hate the video clip but the song is great
Ariana Grande - Piano
Maitre Gims - J'me Tire
That was it for this month and I really hope you liked reading this. Please share your favourite albums and songs in the comments and maybe we'll be able to learn about new music from each other.